Karl and Victoria Shellard were found guilty of a number of offences on their puppy farm and have been ordered to pay over £450,000.00 under the Proceeds of Crime Act.
The married couple setup their unlicensed puppy farm "PosherBulls" in Bonvilston (South Wales) and sold puppies for up to £20,000 each.
The court heard that one dog delivered 6 litters within a period of four years and had also bred at least 67 litters over six years. The Shellard's admitted back-to-back breeding (more than one litter in 12 months).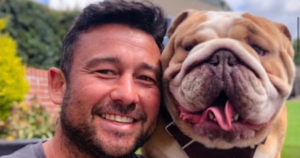 Cardiff Court heard that in January 2018 animal welfare officers advised the couple that they needed to apply for a breeder's licence, no application had been made although a part completed application form was found during the raid. During a raid in December 2019 on their home address investigators found 20 dogs in an outside building as well as finding medical equipment, a centrifuge, microscopes, equipment for taking blood as well as semen which was then used to artificially inseminate for more litters. At the same time, another 2 raids at 2 other properties related to the business found another 30 dogs.
An inspection was carried out in 2021 after a licence application was made although it was not granted due to lack of space for the dogs, unfit accommodation, poorly managed health issues, poorly managed isolation facilities for unvaccinated dogs in addition to a lack of understanding guidelines.
The prosecutor Tim Evans said: 'Despite these obvious works to facilitate their dog breeding business they failed to apply for a breeding licence until January 2020. That was 2 weeks after the execution of a warrant at the premises and almost two years after being told that a licence was necessary. This back-to-back breeding would have been a licensing offence had they been licensed breeders. It is something that even legitimate breeders should never do. But, irrespective of the absence of a breeder's licence, it's an animal welfare offence as the recovery from a C-section takes many months and the Shellards were artificially inseminating these dogs long before they were healthy enough to undergo a pregnancy and subsequent C-section again."
Karl and Victoria Shellard both pleaded guilty to breeding dogs without a licence and 9 counts of failing to ensure the needs of a protected animal.
Defending the Shellard's, Heath Edwards said their business was "nationally and internationally recognised for the quality of the dogs which were healthy and of unquestionable pedigree".
Judge David Wynn Morgan stated: 'You were running a puppy farm and doing it to make money, and you made a great deal of money indeed. You could have run an extremely profitable business if you were properly registered but you're going to pay the price for that folly."
The Shellards were fined £19,000.00 each, ordered to pay court costs of £43,775.50, and a victim surcharge of £175 each. They must also repay £372,531.54 within three months or face a two-year prison sentence.
Related info: How to spot a puppy farm and report to authorities
www.pdsa.org.uk/pet-help-and-advice/looking-after-your-pet/puppies-dogs/could-you-spot-a-puppy-farm