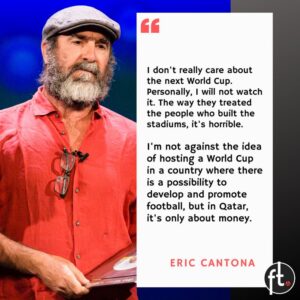 Eric Cantona explains why he is against the World Cup being held in Qatar.
Who have confirmed boycotting Qatar:
3rd June 2022:  Scotland announces they will boycott the World Cup in Qatar.
Some LGBT said they would boycott due to the appalling gay rights in Qatar.
STUB BLOG / LIVE BLOG: Updates may be made by the original or other authors.